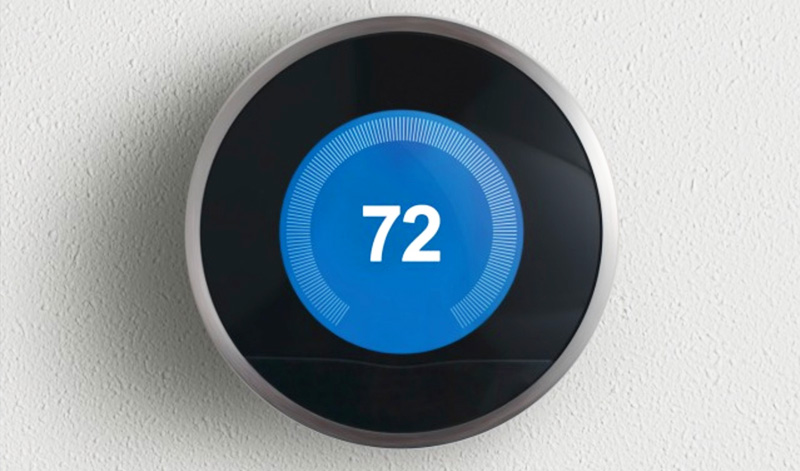 Thermostats: A Smart Energy-Saving Upgrade
Looking for a smart and cost-effective way to save energy and improve your bottom line? Upgrading to Wi-Fi programmable thermostats is one of your best options available. After all, HVAC makes up nearly of total energy use in commercial buildings. Wi-Fi thermostats help reduce those costs, and they're affordable, easy to use and will give your facility a more modern, up-to-date look and feel.
What are the options?
A variety of thermostats are on the market with features designed for business spaces, such as 7 day, 5 + 2 day, or 5+1+1 day programming schedules, along with the standard preprogrammed time periods for mornings, evenings, nighttime and daytime.
Innovative smart thermostats with online connectivity are available to help optimize savings while making adjusting temperatures easier and more convenient. Some models program themselves and continually adapt to your changing needs. They automatically create a custom schedule to optimize energy efficiency and fit your office space needs including temperature setback during unoccupied times. Connectivity lets you control building temperature settings from anywhere and respond to alerts or alarms using a mobile device.
Smart thermostats can lead to even more energy savings, especially when they're integrated with an intelligent building automation system.
Installation
Installing a programmable thermostat is fairly simple and can be accomplished by those with little mechanical know-how because the new thermostat uses the same wiring connections as the one being replaced. Follow manufacturer's instructions and turn off electricity to your HVAC system before starting.
The location of the thermostat can affect its performance and efficiency. Place the unit away from sources of heat and drafts, including vents, windows and doors. If the existing thermostat is located near a source of heat or cold, moving it can help save energy and keep the indoor environment comfortable. If you're not sure about installing it yourself, contact a pro.
Smart business
In addition to saving energy and lowering your building's operating costs, smart thermostats can improve comfort. A more comfortable environment means happier customers and more productive employees. Now that's good business.