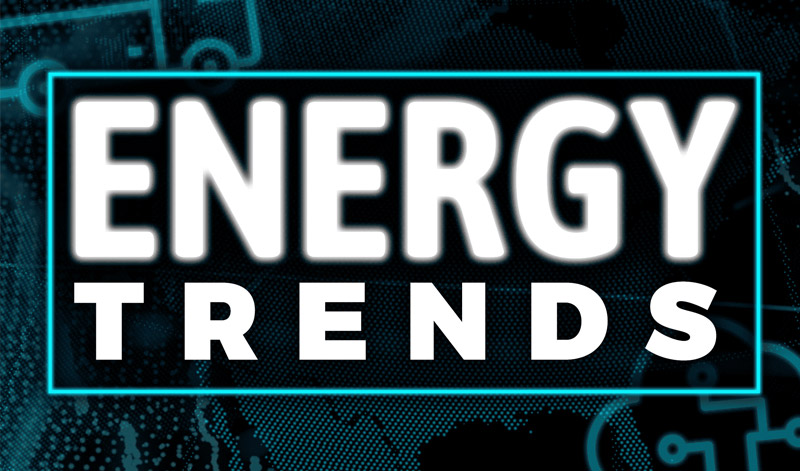 Energy Trends to Look for in 2020
It seems like energy technologies are constantly changing — getting smarter, faster and more efficient. If you're looking to stay current, check out these energy trends for 2020 and beyond.
Buildings get connected
Building automation has been around for years, but the Internet of Things is really shaking things up. Called the Building Internet of Things (BIoT), these smart systems link sensors and devices to exchange information, optimize controls automatically and save money. All building components and systems are connected to the Internet.
The benefits of BIoT include increased operational efficiency, lower energy costs and improved comfort. Memoori Research projects that the global BIoT market will grow from $35 billion in 2018 to $84 billion by 2022.
EV fleets hit the road
Sales of electric vehicles (EVs) have been growing in recent years. Fleet owners around the country are also starting to convert to EVs, including big names such as UPS and FedEx. In 2019, New York City announced that it had replaced 2,200 conventional fleet vehicles with plug-in electric models. Online retailer Amazon recently ordered 100,000 all-electric delivery vans from American startup Rivian. The first of those are expected to be on the road by 2021, and the entire fleet by 2030.
Fleets making the switch to EVs have cited benefits in lower operating and maintenance costs, as well as reduced emissions. If you are interested in electrifying your fleet or installing chargers for employee use, check out our Take Charge AZ pilot program which installs chargers, and the necessary infrastructure, for free.
Lighting takes a human approach
People have a 24-hour internal clock or circadian rhythm that follows the Earth's natural lighting cycle. Human-centric lighting, using color tunable LEDs and advanced controls, mimics the level of sunlight throughout the day. This approach to lighting can save energy in some cases, and research has shown that it can improve alertness and visual acuity, resulting in increased worker productivity and a better customer experience.
The market for human-centric lighting products is still developing, but it's expected to grow rapidly. The global market for human-centric lighting technology is projected to grow from $810 million in 2019 to $3.7 billion by 2024, according to a study published by MarketsandMarkets.
Now you're up to date, but keep your eyes open. The energy industry is changing quickly. If you look away, you could get left behind.