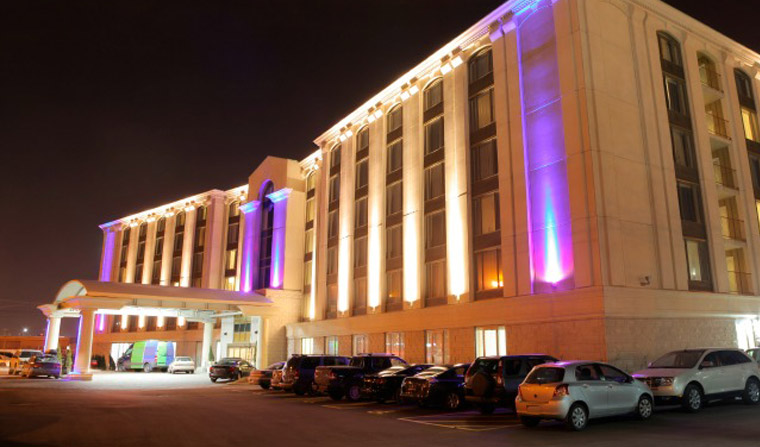 Outdoor Lighting Upgrades – Focus on Success
For your clients, outdoor lighting says a lot about their business. If you consider the benefits of high-quality outdoor lighting, then upgrading makes sense. With the right resources, a lighting upgrade can be done properly and with minimal risk.
Spotlight on LEDs
LED lighting is quickly taking up more space in outdoor lighting because of its many advantages, including long life, lower maintenance and brighter output. LEDs can bring the following benefits to your outdoor lighting projects:
Improved safety. Better light distribution and light quality increases safety in parking and open areas. Security cameras are better able to identify colors and features.
Minimum light pollution. Good outdoor lighting design minimizes sky glow, light trespass and glare.
Enhanced appearance. First-class outdoor lighting makes a facility stand out. Building architecture and landscaping are highlighted to their best advantage.
Outdoor productivity. High-quality outdoor lighting enables landscaping and other grounds keeping tasks to be done outdoors after hours.
Code compliance. Upgrades meet the latest code requirements. The Illuminating Engineering Society (IES) of North America sets minimum foot-candle requirements for outdoor lighting.
Energy savings. More efficient fixtures and energy-saving lighting controls (timers, photosensors and motion sensors) reduce utility bills.
Higher reliability. High-quality lighting has less downtime, lowering labor and maintenance costs. Business liability for accidents and crime is reduced.
Resources for assistance
An outdoor lighting upgrade is a complex undertaking. Fortunately, there are a variety of resources available to help.   The Lighting Energy Efficiency in Parking (LEEP) Campaign has detailed information on lighting for over 600 parking facilities. Savings of 56 percent to 88 percent have been reported. You'll also have access to:
Lighting project evaluation calculator
Case studies
Utility incentives databases
Lighting specifications
The U.S. Department of Energy's Municipal Solid-State Street Lighting Consortium shares technical information and experiences related to LED street and area lighting demonstrations. It also serves as an objective source for evaluating new products on the market intended for those applications.
The Lighting Research Center at Rennesler Polytechnic Institute. The LRC manages the Alliance for Solid-State Illumination Systems and Technologies, whose mission is to expand adoption of solid-state lighting by providing factual information based on applied research and to envision future applications. The Center includes The Outdoor Lighting Institute and also offers a parking lot luminaire calculator.
The Illuminating Engineering Society provides recommended practices for:
Roadway Lighting (RP-8-14)
Lighting for Exterior Environments (RP-33-14)
Lighting for Parking Facilities (RP-20-14)
Take advantage of these resources and make your next outdoor lighting project a success.