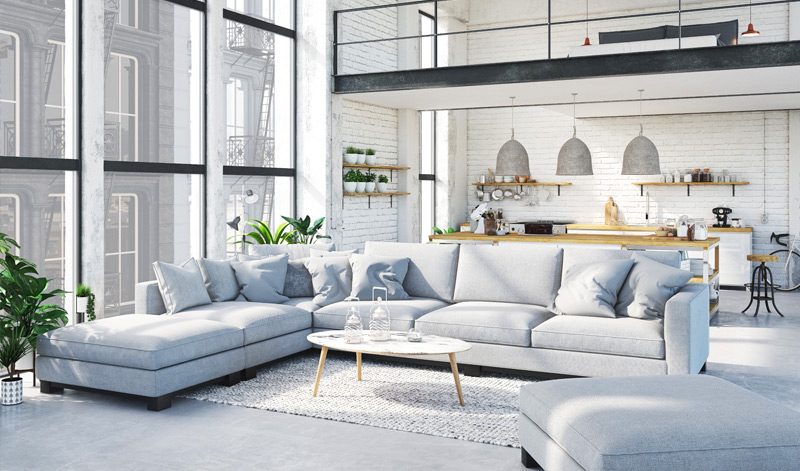 Making Your Apartments Smarter
It's a connected world out there and you can help make your properties stand out. The Internet of Things is making our lives simpler, easier and more energy efficient. Here are just a few of the advanced technologies that will appeal to today's tech-savvy and environmentally conscious renters.
Wi-Fi thermostats
Adjusting temperatures is one of the easiest and most cost-effective ways to reduce energy costs. Today's Wi-Fi enabled programmable thermostats optimize savings while adding convenience through advanced capabilities, such as remote control.
Connected appliances
Companies like GE, Whirlpool, LG and others have developed Wi-Fi-enabled smart appliances designed to streamline everyday tasks and keep tenants connected wherever they are. From their mobile device, your tenants can do cool things like:
Preheat the oven while they're still at the grocery store.
Get an alert if the refrigerator door was left open.
Stay updated on how much time is left on laundry wash or dry cycles.
Home automation
Home automation is a growing trend. Energy monitoring systems range from simple smart outlets to advanced energy monitoring systems. In a smart outlet, devices such as lights and electronic equipment are plugged in. Through a related app, users can control them remotely. Some smart outlets are programmable, so they can be turned on or off based on a schedule.
Energy monitoring systems track energy use and cost in real time and over a specified period. Energy use is displayed in charts or graphs, giving apartment dwellers insight into their energy use and providing them with the information they need to better manage energy costs. More advanced systems allow users to connect with advanced thermostats and smart appliances to control energy use remotely.
With these and other slick new devices, your apartments will be connected to the latest technologies, while being more comfortable and efficient.