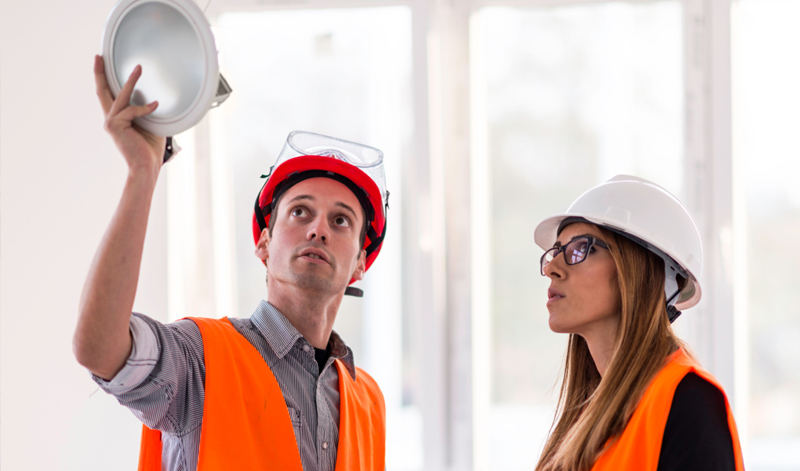 Lighting Commissioning Focuses on System Performance
Commissioning is a powerful tool for both new and existing buildings. It's a process that verifies and documents a facility and its systems are designed, installed, tested and operated to meet the owner's project requirements (OPR).
While many commissioning agents are knowledgeable and experienced in building systems such as heating and cooling, few are equally versed in commissioning lighting and controls. That's one reason the Illuminating Engineering Society (IES) released "Design Guide 29: The Commissioning Process Applied to Lighting and Control Systems." The guide covers lighting commissioning for the pre-design, design and construction phases of a project.
Pre-design: project requirements
In the pre-design phase, the owner and the commissioning agent work together to develop the OPR. The OPR is a written document that's used throughout the commissioning process. It details the owner's expectations regarding the operation of lighting and controls. The OPR can range from a simple outline to a detailed document that includes efficiency targets, desired technologies, as well as maintenance and training needs.
At this point, the commissioning plan is formulated, which includes:
Design intent documentation
Site observation
Checklists of equipment inspection and startup procedures
Functional testing procedures
Operations and maintenance manuals
Design: setting the direction
During the design phase, the basis of design (BoD) documents are completed. The BoD translates owner requirements into a clear design direction. It includes detailed descriptions of the lighting and control systems, their functionality and sequence of operations — what actions the system performs in response to various outputs.
During the design phase, general concepts and strategies are refined. The commissioning agent reviews all documents to ensure they meet current owner requirements and makes adjustments accordingly.
Construction: testing and verification
At this stage, the commissioning agent reviews contractor proposals, develops a systems manual for operating staff and ensures training requirements are in place.
Systems verification and performance testing are also conducted during construction. Systems verification ensures lighting fixtures and controls are installed correctly. Performance testing verifies the lighting control systems function as designed. Testing procedures should include step-by-step instructions, required instrumentation and system/control set points.
When commissioning lighting controls, use these best practices:
Daylighting sensors — calibrate only after furnishings are installed and interior finishes are completed.
Daylight hardware — properly shield and orient photosensors. Reroute improper connections.
Occupancy sensors — eliminate nuisance switching and perform entry and perimeter tests.
In one study, the Energy Center of Wisconsin measured illuminance levels and lighting energy use for 20 office and institutional buildings before and after the lighting controls were commissioned. Commissioning increased savings from 25% to 62%.
Lighting commissioning helps all parties manage the complexity of lighting and control systems and optimize their performance. It's important that the commissioning agent directly represent the building owner throughout all phases of the project, remaining independent of the designer or contractor.
See the IES Bookstore for information about purchasing "Design Guide 29."